It's that time of year; the temperature is dropping, the leaves are falling and new shows are hitting our TVs. Things are a bit more complicated this year however. It's not as easy as it once was. You can't just set your PVR to record all the new hit series. Some things are on premium cable, others can only be found on streaming services. So which one's are worth watching? I've taken a look at some of this fall's biggest new series and give you the scoop on which one's are worth your time and money.
After last years failure of Vinyl, HBO returns with another show set in the 70's. The difference this time is that The Deuce is created in part by The Wire's David Simon. The Wire is considered to be an almost perfect show and in many ways The Deuce has that same potential. Described as "A look at life in New York City during the 1970s and '80s when porn and prostitution were rampant in Manhattan.", the show follows a variety of characters that are all tangentially connected as they live their lives in what is an expertly crafted period piece.
The Deuce features both Maggie Gyllenhaal and James Franco in prominent roles as well as a variety of lesser known actors with nary a bad performance in the bunch. However, James Franco stands out as being particularly impressive as he plays the lead in Frankie Martino AND his twin brother Vince. Even Maggie Gyllenhaal, who I'm not generally impressed by, does a great job of embodying a prostitute named Candy.
This isn't a pretty show; it's gritty, dark, grimy, and almost noir in tone. Of course there's the stereotypes of the hookers with a heart of gold and the overbearing pimps, italian mob bosses, etc. but it all seems to fit into the world the show has created. In fact, I'd argue that almost every character is well realized and layered. It really does feel like a glimpse into what was a debaucherous time in New York's history, and understandably that will come with a fair bit of nudity. None of it feels crass though; the nudity is befitting the subject matter and feels, appropriately, off-putting at times.
The show is somewhat meandering as it follows a few main characters through their day to day lives. I don't normally enjoy that sort of pacing but almost everyone on screen is instantly likeable or, if not likeable, interesting enough to keep you engaged as the show drives towards… something? At this point in the season (episode 4) it's not clear what the show is trying to say about 70's Manhattan but I don't think it really WANTS to say anything either. It seems content to just explore this world and let you draw your own conclusions. With all the fun I'm having so far I'm totally fine with that. Between the deep characters, the dark, almost coen brothers-esque humour, sharp writing, and a well realized setting this is a show that should be on your radar.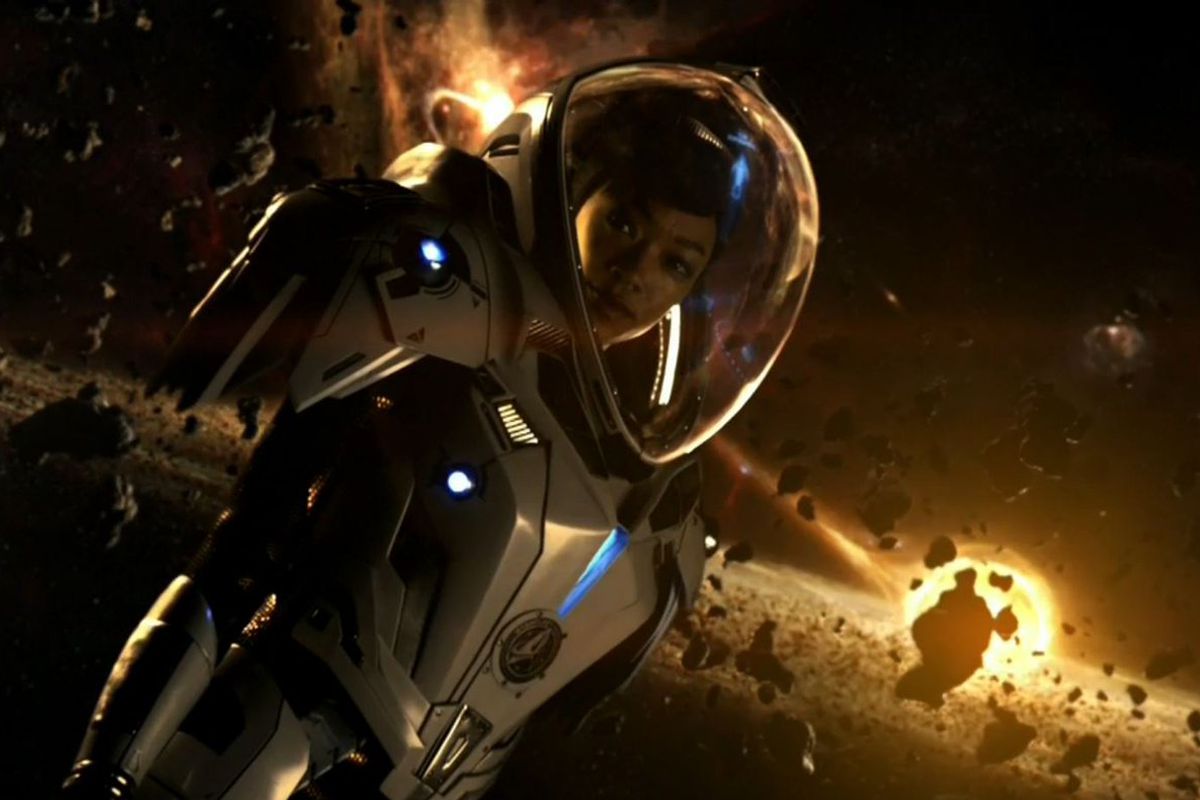 It's been over a decade since Star Trek has graced the small screen but with Star Trek: Discovery that wait comes to an end. As someone who has watched a lot of Trek over the years I was excited to see it return, even though I had some reservations. Between the questionable release strategy and the offscreen turmoil I wasn't convinced that the show was going to be able to reach maximum warp (ahem).
CBS aired the first half of Discovery's two-part premiere before moving exclusively to CBS All Access for the remainder of the series. All Access is CBS's answer to Netflix and caters to all your Star Trek and Young Sheldon needs. Now I'm not here to judge the quality of All Access, but I will say that I believe any streaming service that charges you a monthly fee AND plays commercials, as CBS All Access does, is not a business model that should be supported.
As far as the series itself, after episode 3 I'm optimistic, even with a less than stellar start. The two-part premiere served mainly as a prequel to the rest of the series as we take a 6 month time jump following those first two episodes. In what is a first for a Star Trek series we follow a character other than a captain; commander Michael Burnham, played by Sonequa Martin-Green. She's a human who was raised on Vulcan with a connection to Trek characters we know. Arguably one of the more interesting backstories for a Trek lead. I can't say much about the supporting cast as we don't really get to know many of them at this point. The show is taking a slow and steady approach but I will give a nod to Doug Jones for being great as an alien named Saru.
Discovery is not your parents' Trek. It borrows heavily from the Abrams style, even though the series is set in the timeline of the original television series. From a visual standpoint it's certainly the best looking Star Trek we've ever gotten. Unfortunately some of the writing can feel stilted and when you compound that with some less than stellar performances you get a handful of cringe worthy moments. That being said, I am intrigued by the idea of Star Trek series that has taken some lessons from the plethora of great television shows in this era of Peak TV. We already know the series will be much more serialized than classic Trek and I'm excited to see if they can capture the Star Trek essence while still feeling modern.
 
Unlike The Deuce and Star Trek I've only seen the first episode of both The Gifted and Inhumans. Two shows with very similar themes based on Marvel properties. The Gifted being the better of the two by far.
The Gifted is loosely set in the world of Bryan Singers X-Men movies and follows a family on the run from the authorities as the kids discover their mutant abilities in a world that doesn't take kindly to their types. Borrowing heavily from the best parts of the 2002 film Minority Report, the the father, played by Stephen Moyer, worked as a prosecutor in the government's "mutant task force" before having to go on the run with his family. Plus there's even some spider bots! The premise might sound a bit uninspired but in execution it actually works well, especially with the added comic-booky fun.
Once the family is on the run it has an almost relentless pace that gives it some really good energy, only taking short pauses to explore some of the characters. Notably, Amy Acker who plays the mother, does some great work with limited screen time. The two lead children/adolescents on the other hand were somewhat hit and miss but I'm willing to give them the benefit of the doubt after only one episode.
Besides the family, we are introduced to a couple more mutants with some interesting abilities all their own. Of course we don't get see the A-list mutants like Wolverine, Cyclops, or Magneto but X-Men comics are famous for their seemingly endless supply of mutant characters and The Gifted dives deep into the C-listers. The most intriguing of which being Lorna Dane, played by Emma Dumont, who in the comics is one of Magneto's daughters with a mastery of magnetism all her own. The show is also chock full of fun X-Men references that will bring a smile to most comic fans even if their interpretation of the Sentinels might be drastically different from the comics.
From what I've seen from the premiere I don't think The Gifted will be winning an Emmy anytime soon. That being said, it was very enjoyable and might be worth keeping an eye on for some mutant action as we wait for the second season of the cerebral masterpiece that was Legion.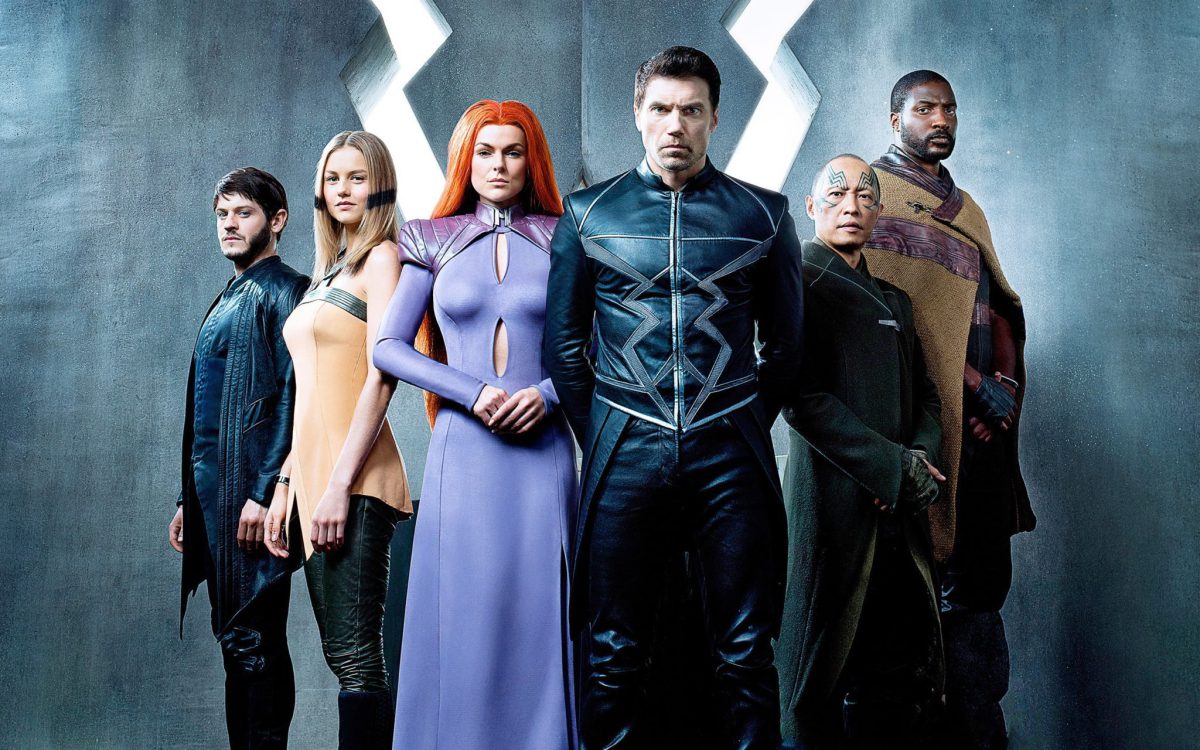 Oh Inhumans, I was worried about you from the moment you were announced as a movie a few years ago. My unease only grew as Agents of S.H.I.E.L.D. (AoS) struggled to integrate Inhumans into its own story in an effort to establish them as a part of the MCU. Mind you, after a couple of years of struggling AoS finally figured out how to use the Inhumans in an interesting way, making the choice to give them their own series even more baffling. Continuing the bewildering choices, the powers-that-be at Marvel thought it would be a good idea to shoot much of the first season of Inhumans in IMAX and air the first to episodes in theatres, only to continue the series on ABC Friday nights. Friday nights, by the way, are considered to be the death slot for many series. So it shouldn't be a surprise then that this first episode was mess.
The premiere starts with a chase scene through the jungles of Hawaii with some slow-mo shots clearly designed to show off the IMAX of it all. Unfortunately that's about as cinematic as the episode gets leaving me wondering what was the point of the IMAX at all. Much of the rest of the story takes place on the moon. Yes, our moon, where a secret society of Inhumans (who apparently know very little about human society) live in secret. This secret society is a monarchy with a strict caste system. How do you know that? They just say it. This show has almost no subtlety.
We quickly learn that the king's brother Maximus, played by Game of Thrones Iwan Rheon, is executing a coup. It all happens very early on leaving you with a severe case of "who gives a crap". Inhumans spends very little time establishing any of its characters before it asks you to care about anything they do. There are a few novel sequences peppered throughout but the rest of the first hour is just a confusing mess moving at a mile a minute. From a performance standpoint no one really stands out other than the previously mentioned Iwan Rheon who is playing a watered down version of his Thrones character Ramsay Bolton. I almost felt bad for him as he spouted off nonsensical lines of dialogue.
Overall, this show managed to fall flat on basically every level. It's a shame because Marvel, having sold off the rights for all things X-Men to Fox years ago, has been struggling to fill that mutant shaped hole in their universe with the Inhumans for years. The Inhumans, when utilized properly, can be used as to explore prejudice and hate in much the same way mutants have for years. However, if that's what you are looking for, you're better off going with the original thing and watching The Gifted on Fox.
 
The Tower of Babble Blog features new posts every week. Look for more written content from myself touching on a variety of topics in the geek world.